How do I configure Thunderbird for email
Mozilla Thunderbird Email Settings
Download Thunderbird here .
Step One:
Open Thunderbird and click File > New > Existing Mail Account... (Note: If this is your first time using Thunderbird, the account wizard will begin automatically, in which case you should skip to Step Two below.)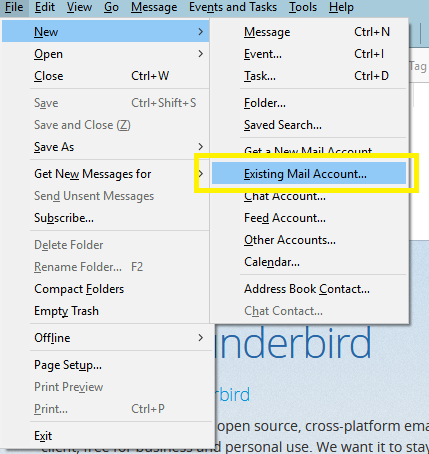 Step Two:
Enter your Name as you would like others to see it when you send an email, then enter your full email address and password and click Continue.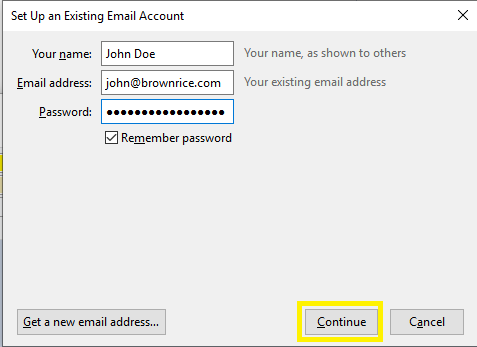 Step Three:
Thunderbird  will try to automatically identify and populate the fields.  Once it completes, click on Manual config.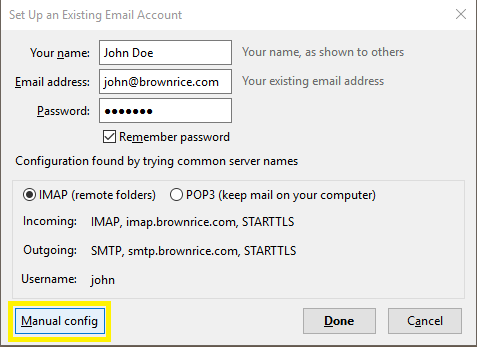 Step Four:
For both incoming and outgoing Server hostname enter mail.brownrice.com, then enter your FULL EMAIL ADDRESS in incoming and outgoing Username fields.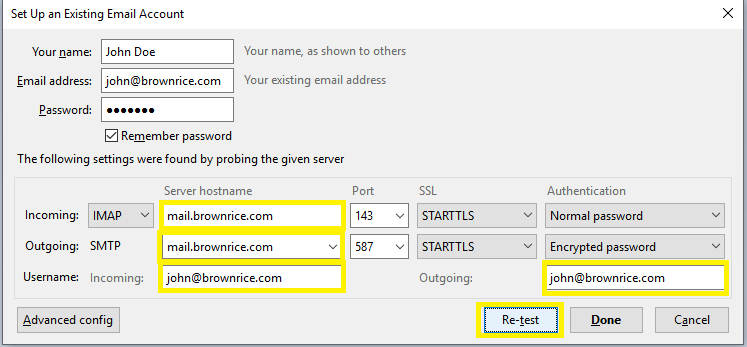 Then click Re-test, if this passes the test, click Done.  If this fails the test, please double check your username/password/hostname settings and try again.


Ta-Da!  You are now done and can start sending and receiving emails!