I just moved my email to BRI from another host, how do I configure my Outlook to work with Brownrice email?
To change your existing account so it uses Brownrice mail servers, you will need to edit your account settings. Start by clicking the "File" tab in the top left, and choosing "Account Settings".
Next, click on the name of the account you want to modify to hilight it, then click the "Change" button.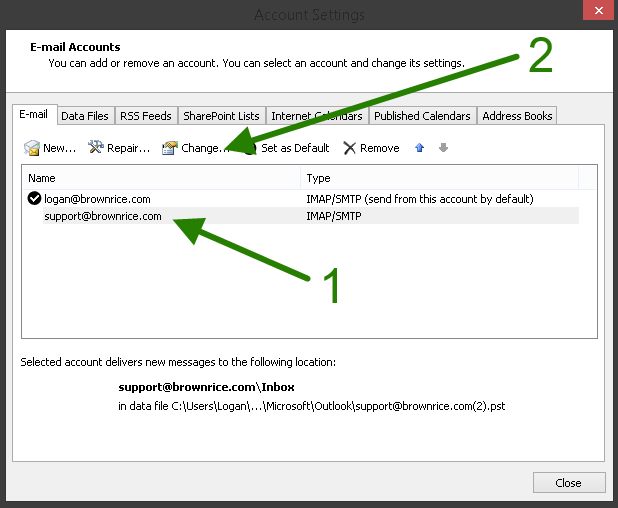 Make sure that your email address is entered properly, that your username matches your full email address exactly, and that both incoming, and outgoing servers are set to mail.brownrice.com. Once that's done, click the "More Settings" button.
Click on the "Advanced" tab. For best results, ensure that your settings match the ones shown below exactly.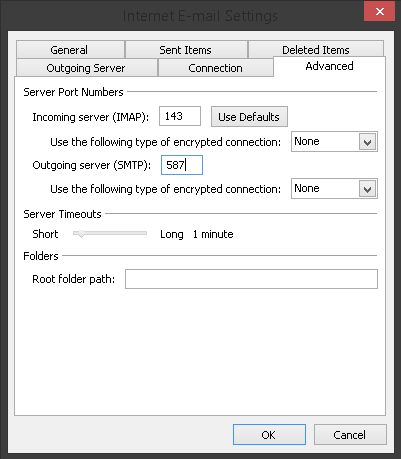 Click on the "Outgoing Server" tab, and again, make sure your settings match these exactly, substituting your own email address and password of course.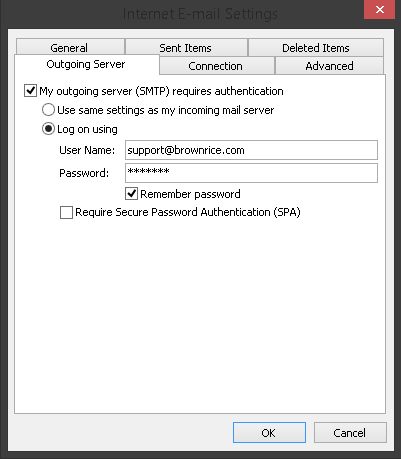 Now click OK or NEXT on all remaining windows to save and close your account settings. You are done!