I just transferred my email to BRI from another host. How do I configure Apple Mail to work with Brownrice email?
To get your Apple Mail client talking to our email servers, you'll need to edit your account preferences by opening up Mail and navicating to Mail > Preferences in the top menu.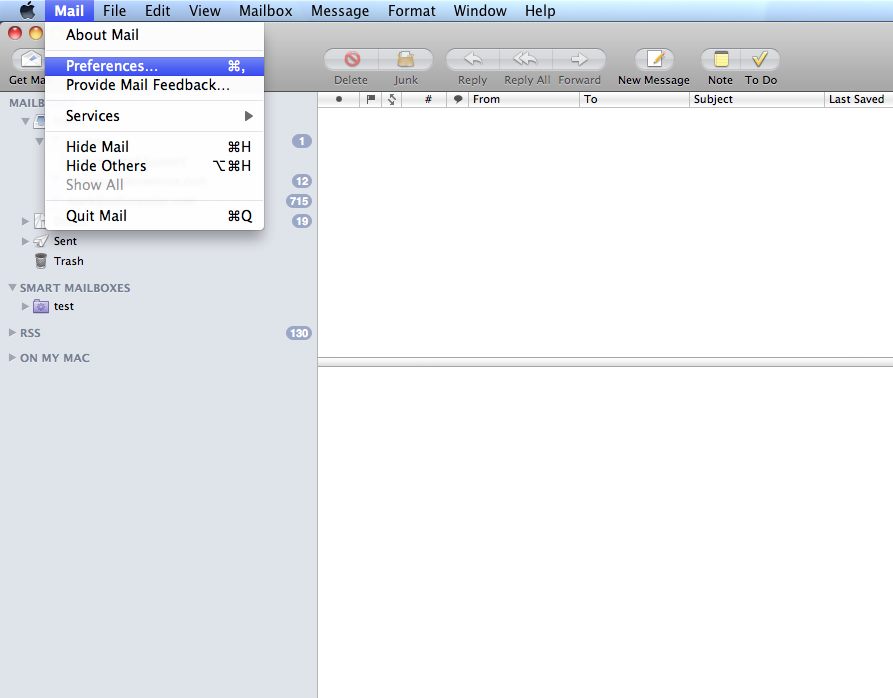 Next, you'll need to change your incoming mail server and ensure that your username is your full email address.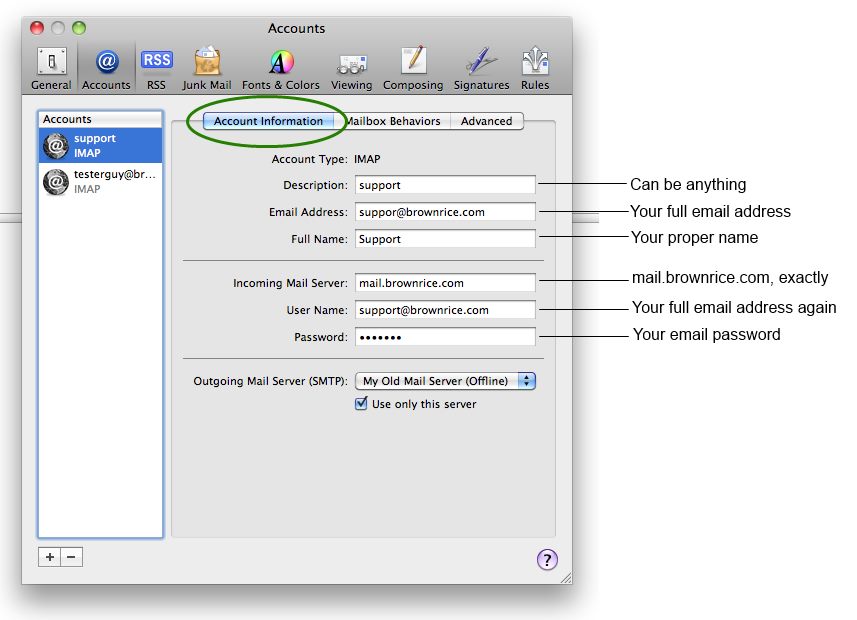 Now switch over to the "Advanced" tab. For best results, your settings should match exactly what's shown here.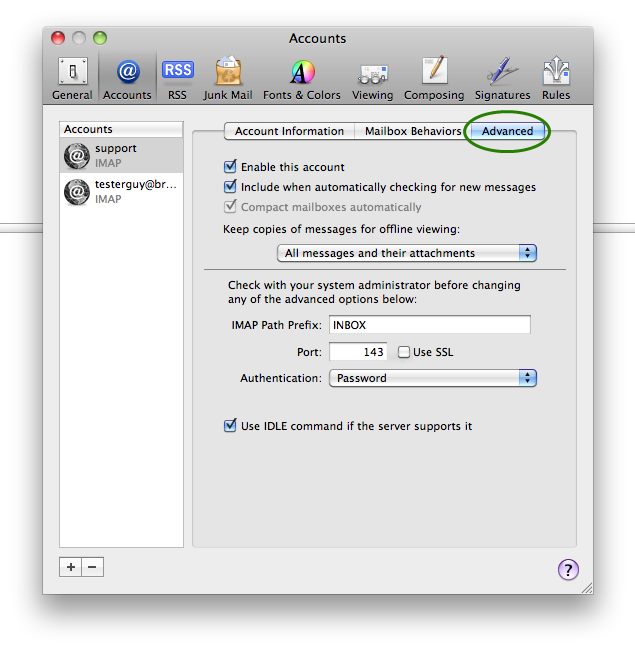 Now, go back to the "Account Information" tab, and click the drop-down next to Outgoing Mail Server (SMTP). Then select "Edit SMTP Server List" from the bottom of the drop-down.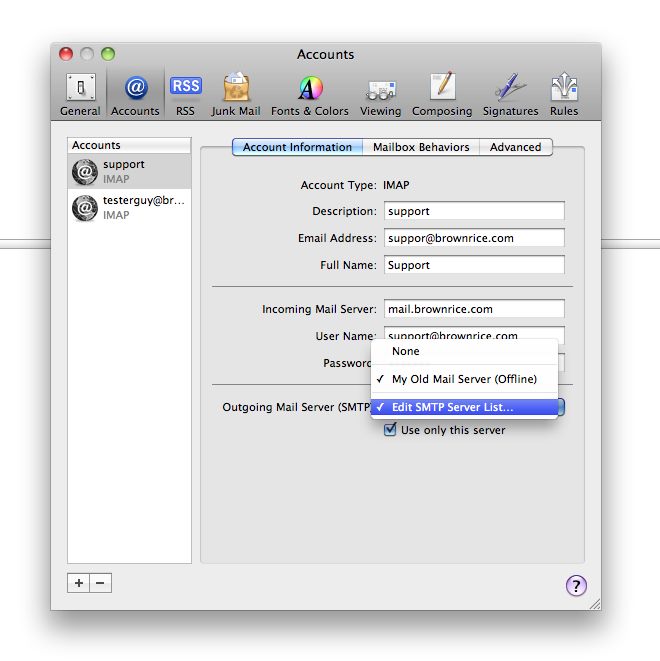 Click the plus sign to add a new SMTP server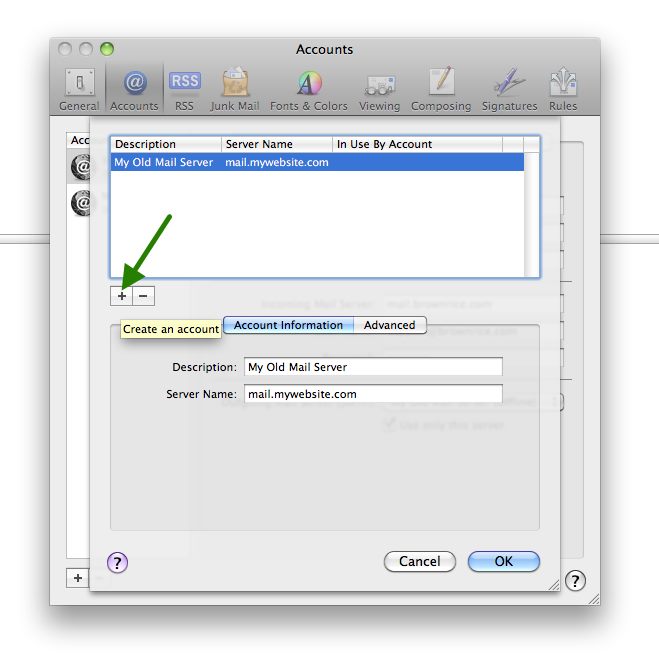 On the "Account Information" tab, specify mail.brownrice.com as the mail server, and enter a description of your choice.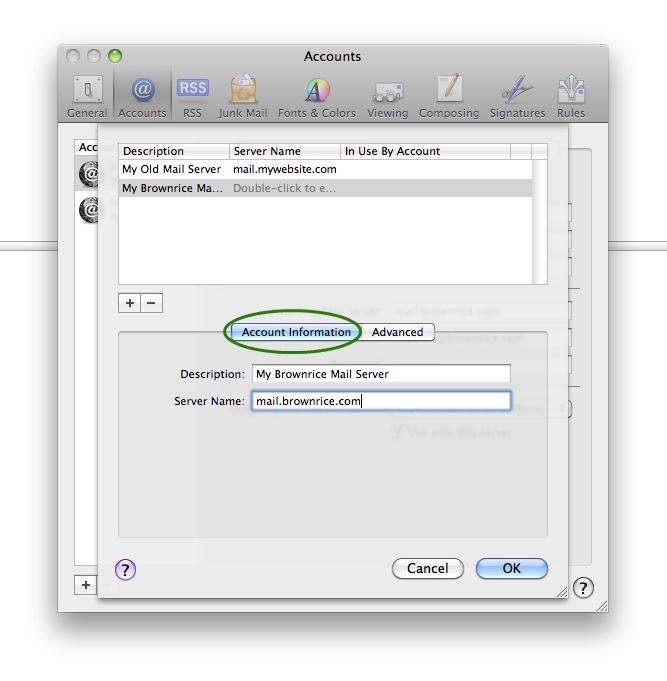 Now over to the "Advanced" tab, make sure that the user name is again your full email address, and that the rest of the settings match these exactly.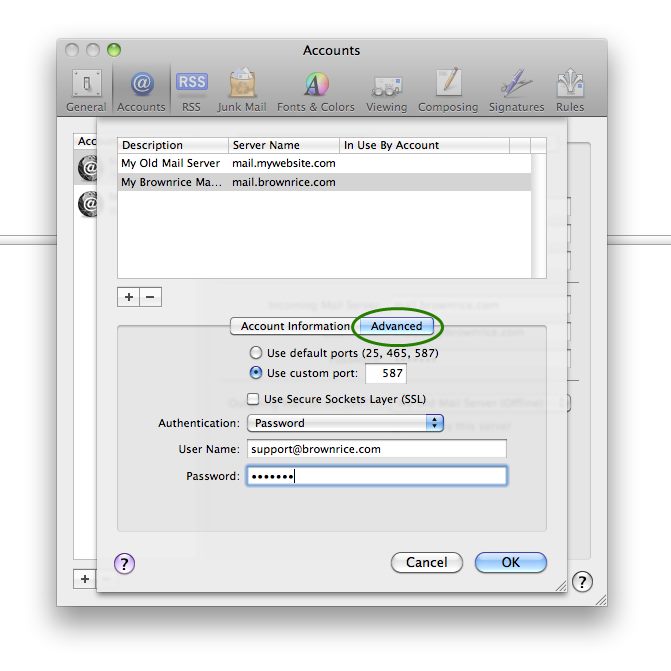 Now click OK to close the SMTP settings, and make sure to select the server you just created from the drop-down menu. Also, be sure to check "Use only this server".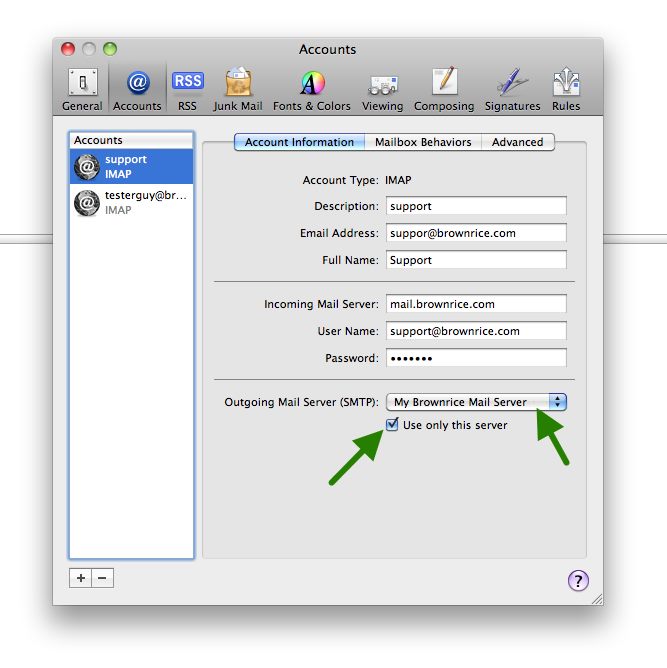 Finally, click the red close button in the top-left corner to close the preferences window, and be sure to SAVE when prompted.
All Done!