How do I subscribe to email folders in webmail?
If you have IMAP email folders that aren't showing up in webmail, it's likely because you are not yet subscribed to them.  Here's how to enable them:
First, login with the email account here:  https://webmail.brownrice.com/
(be sure to use the full email address as the username and the correct password associated with the account.)
Next, select the "Settings" button in the upper right hand corner:


Then, in the "Settings" menu select the "Folders" category: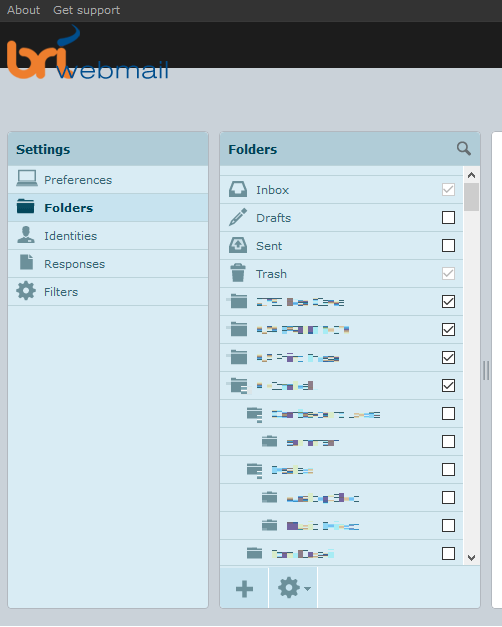 On this page you simply select the checkbox next to the IMAP folders that you want displayed.  That's it!

As always, simply contact support@brownrice.com with any questions.
Tags:
email administration