I want to use Outlook (Office 365) for my email, but how do I create these SRV records?
SRV records may seem a little tricky, but they're just TXT records that are formatted a certain way. Take a look at the screenshots below, and enter the information into your Brownrice DNS editor exactly as you see it here. That's all you have to do! You can copy and paste the data from here:
Host Name:

_sip._tcp

Address:

"1 443 sipdir.online.lync.com"

Host Name:

_sipfederationtls._tcp

Address:

"1 5061 sipfed.online.lync.com"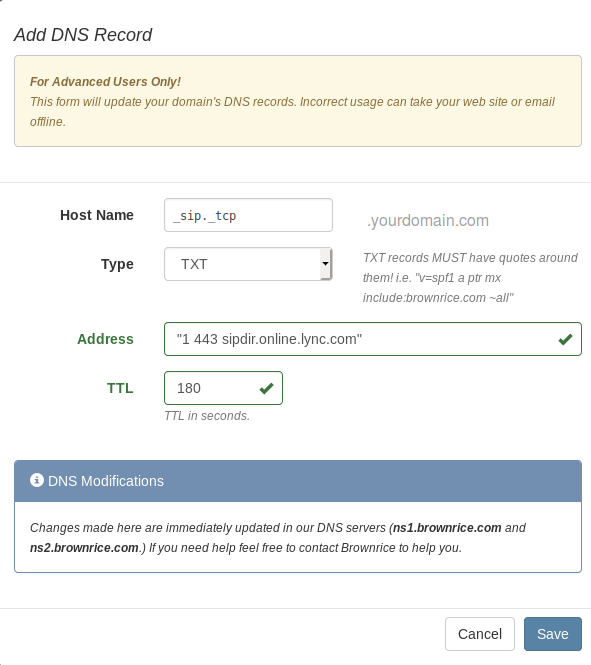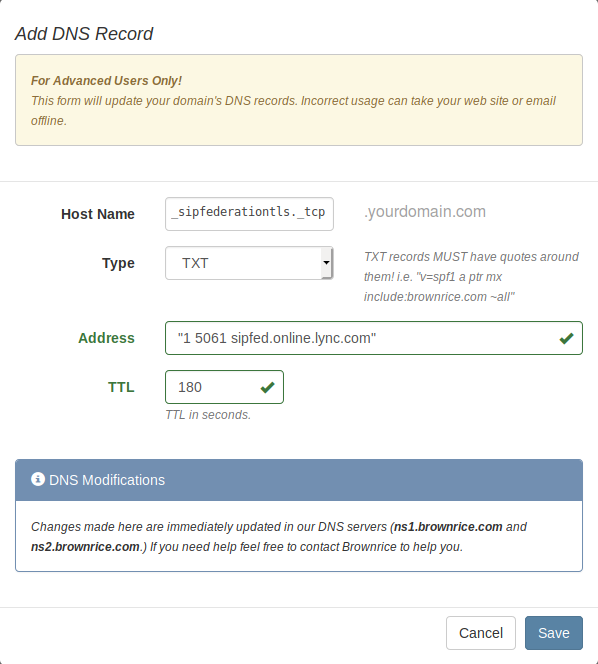 Tags:
365
,
Office
,
Outlook
,
Sipdir
,
Sipfed
,
SRV
,
_sip
,
_sipfederationtls