How do I configure Windows 10 for email?
Windows 10 Settings
 Step One
Open Win10 email and click Accounts> Add account.

Step Two
Scroll to bottom and Click Advanced setup > Internet email.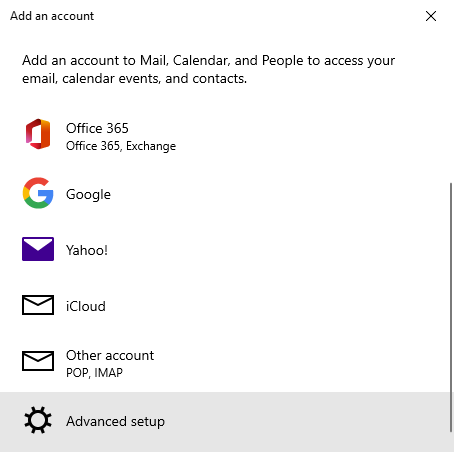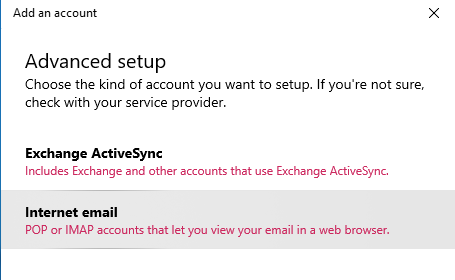 Step Three
Enter your email address in Email address field.
Enter your email address agian in the User name field.
Enter your email password.
Enter whatever identifying name you want in the Account name and Send your messages using this name"
Enter mail.brownrice.com for the Incoming and Outgoing email server and select IMAP4 as account type.
Keep the default checkboxes checked.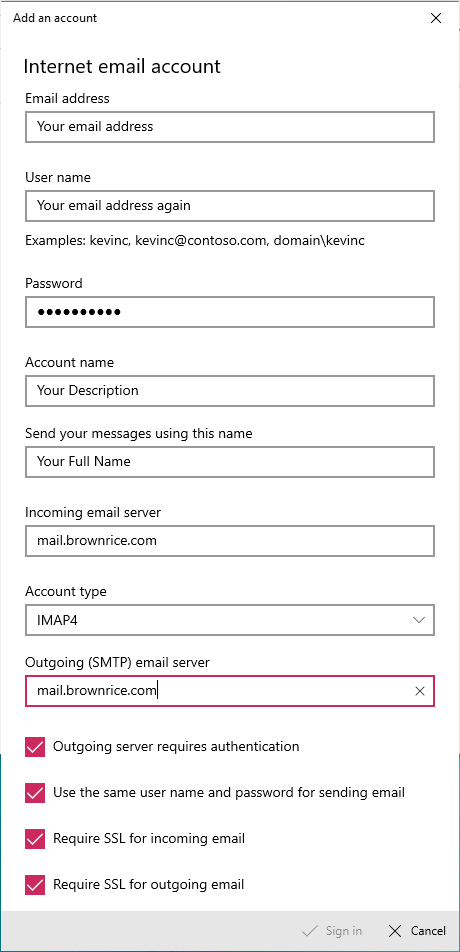 Step Four
Click Sign in.
Voila! You are set up!

Tags:
email
,
win10
,
windows 10