How do I configure Thunderbird for email
Mozilla Thunderbird Email Settings
Download Thunderbird here .
Step One
Open Thunderbird and click Tools > Account Settings. (Note: If this is your first time using Thunderbird, the account wizard will begin automatically, in which case you should skip to Step Three below.)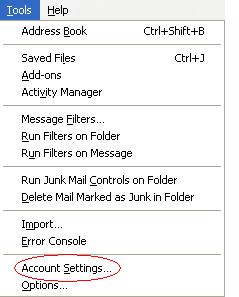 Step Two
Click Add Account.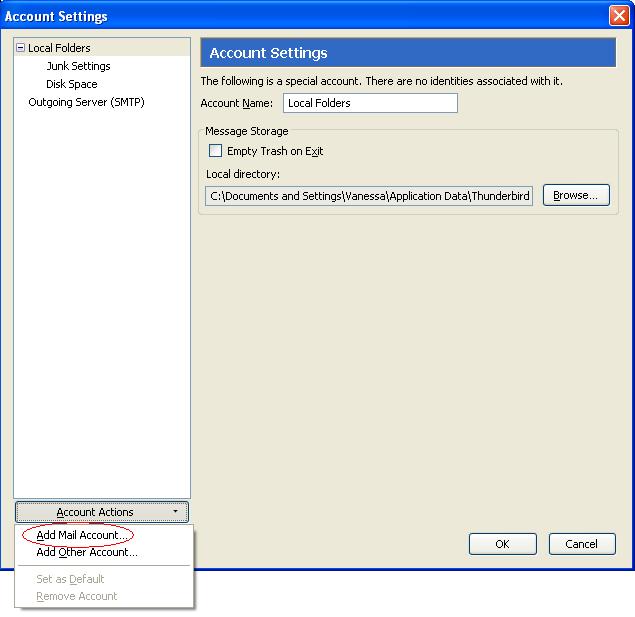 Step Three
Enter your Name as you would like others to see it when you send email, then enter your full email address and password and click Continue.
Step Four
Thunderbird 3 will try to automatically identify and populate the fields.  Once it completes, click on Manual Setup.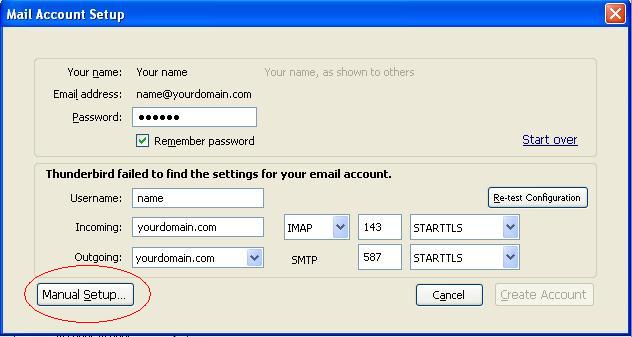 Step Five
For IMAP Server Name enter mail.brownrice.com and then enter your FULL EMAIL ADDRESS in the User Name field.  Connection security should be set to STARTTLS and the metion should be Normal password. Proceed to next step.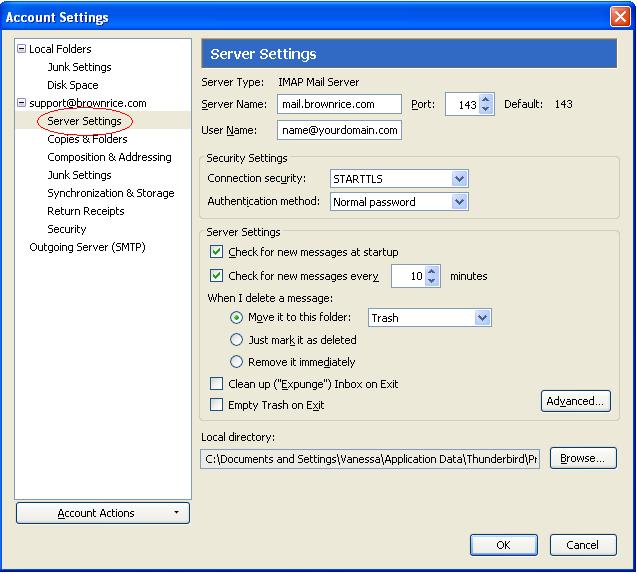 Step Six
Click on Outgoing Server in the left-side pane and then click Edit.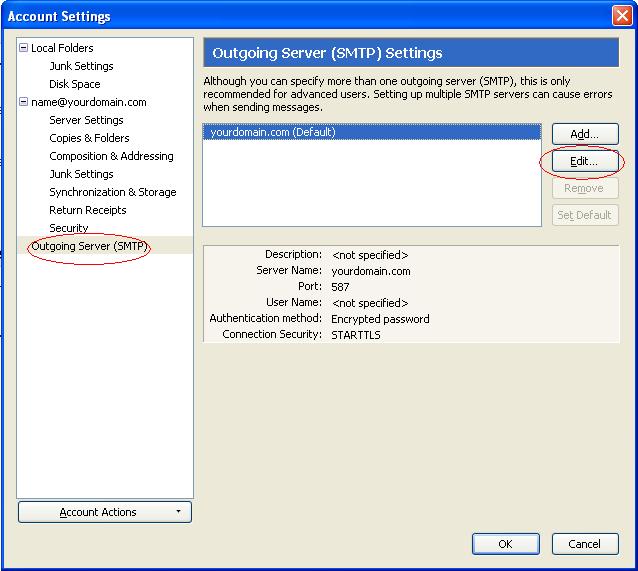 Step Seven
Enter the name you would like to use for the account (this can be anything you choose).  In the Server Name field enter mail.brownrice.com.  Port should be already be set to 587.  For Security and Authentication the Connection security should be set to STARTTLS and the Authentication method should be set to Normal password and the User Name should be your FULL EMAIL ADDRESS, then click OK.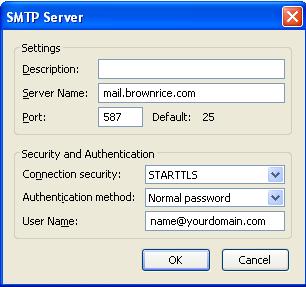 Ta-Da!  You are now done and can start sending and receiving emails!