How do I configure Mac Mail for email?
Step 1
Open the Mail program on your Mac.  In the upper-left hand corner of your monitor click Mail -> Add Account
Step 2
Choose Other Mail Account... then click the Continue button.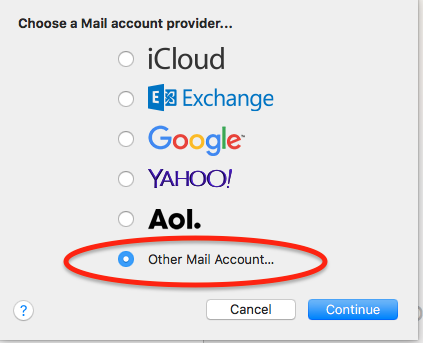 Step 3
Enter your real name (i.e. Emily Brown) in the Name Field, your new Brownrice email address in the Email Address field, and your new Password.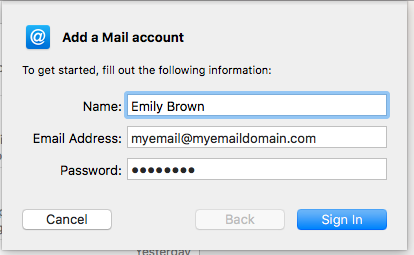 Step 4
We recommend that the Account Type is set to IMAP as IMAP allows email and folder syncronization between all of your devices and works with our Advanced Spam Protection. However, if you prefer you select POP and use that instead.
Enter mail.brownrice.com into both of the Incoming Mail Server and Outgoing Mail Server fields.
Leave all other fields as is (User Name can be left at Automatic)
Click Sign In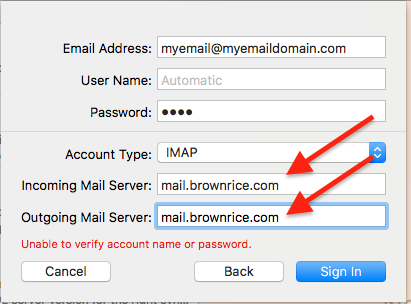 That's it!  You are now ready to send and receive emails in Mac Mail!
Important Note:  If you have trouble SENDING email follow these instructions.