How do I upgrade my PHP and MySQL versions?
For Software Generation 7 SmartVPSs you can change the  PHP version via our Dashboard. 
- Navigate to the VPS Hosting tab.
- Click Manage
- Click on the "Websites" section within the VPS Management page.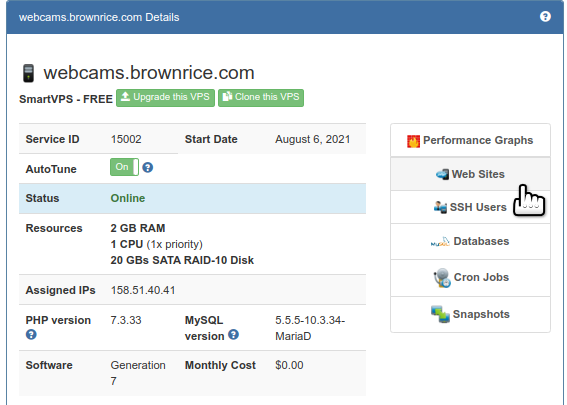 - Find the site or subdomain that you want to switch the PHP version for and then click the PHP Version: X.X (change) link. 

- Switch to your required version of PHP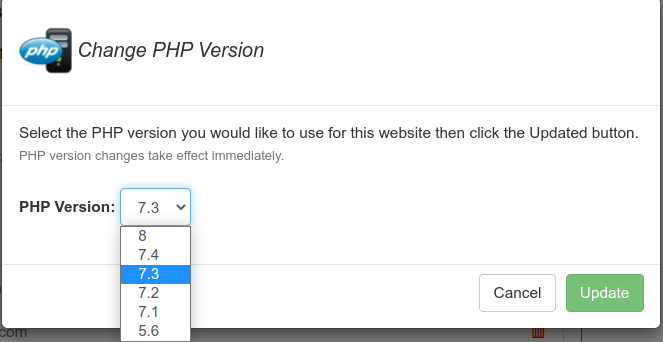 Version changes are reflected immediately. 
For all other Software versions we can upgrade or downgrade your SmartVPS to nearly any version of PHP and MySQL that you like.  Just send us an email to support@brownrice.com and we'll get it done ASAP.